Hotel Villa San Paolo - A jewel among the hills of Siena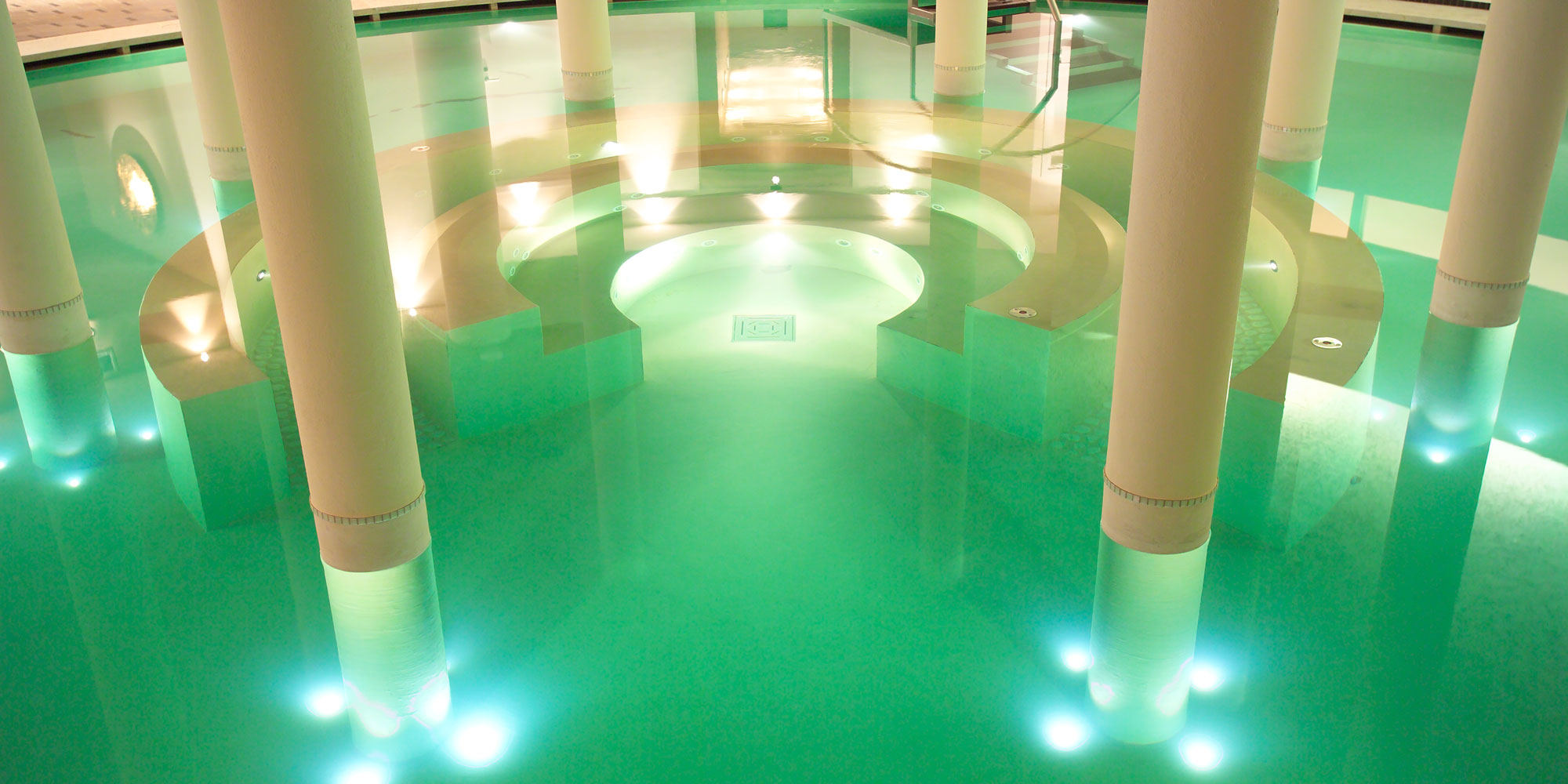 Villa San Paolo Hotel, located in S. Gimignano (Siena), recently opened "Irispa", a spa of 1.000 square meters, which project and realization are work of Spa-Concept, firm that realizes only projects of high-level in terms of innovation, finishes and design.
The spaincludes a first "welcome" area with ample reception, locker rooms and gym and solarium; proceeding along the course that brings to the swimming pools we find the Hammam, realized in marble and heated by three water pipings with different temperatures. A "gobektasi" (soaping plane) and a circular shower complete the area. Passing the swimming pool, you can enter the wet area, build on two rings; on the outside ring you can found a "Tuscany Aromarium" and a small heated "altar".
On the external circle there are also a big Steam Room, a comfortable and spacious terraced Sauna from which you can see hills and olives, an Ice Fountain and a double Kneipp. On the inside circle we find an innovative course of "Summer Storms", two mint "Dews", a Temperate Shower and two Falls with different temperatures.
Then in the "Beauty" area there are several cabins with a warm but essential furnish, each one with a different color connected to a product of the nature (licorice, filbert, etc.). The "swimming pool" area includes a "Bio-cafe", an internal and an external Relax area, Showers zone, a concentric swimming pool with various hydromassages, from which, swimming through a small channel, can be reached a reserved external semi-lunar swimming pool, where there are some chaises longue with hydromassage.
Besides the "normal" planning and the realization of a center you are responsible for the true "concept" of a spa, can you give us an example?
About Irispa we began the first phase of consultation when the hotel didn't exist yet, so it was in advance possible to determine the real objectives of the ownership, and then planning everything in relationship. We supervised the personnel's selection and organization, the inside and external image and communication, we selected different musical impacts according to the environments, we studied the wellness offers together the food management, till to realize some special cosmetics, that recall the local culture.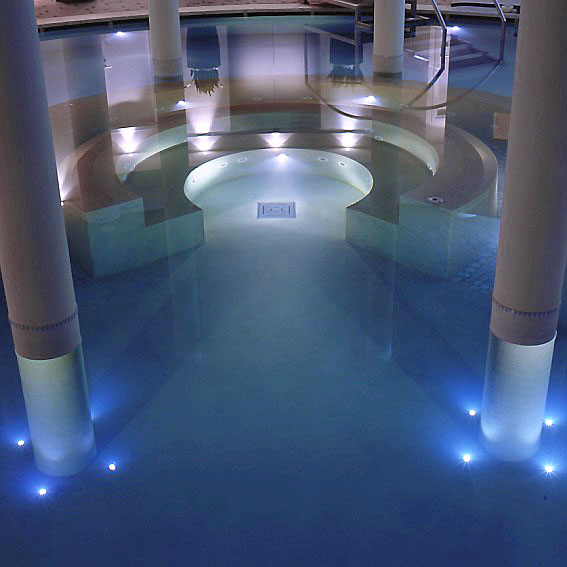 Any centers you designed always have something innovative, is it only creativity or research too?
Besides planning and realization of wellness centers and spas, we also offer single consultations where we have the opportunity to find out various organizational and structural problems, that become know-how for future plannings. With our collaborators we visit a lot of spas, but never before two years from the inauguration: only after this time can be verified possible project errors.

Though all your projects are extremely different and personalized, do they exist some particulars that countermark your works and your firm?
Yes of course, the realization of some unique details as the water slides that we use instead of the taps, the hydromassages in marble with chaise longue form or the hammam soaping plane in the shape of inverted pyramid.
About environment the use of marble, with a pure and essential style, it is one of our prerogative, as the careful designing of lights (for instance we never use the "famous" starry ceilings with changes of colors that instead of relax I think offer the being in a luna-park idea); in our wellness centers only exist warm and regulatable white lights, almost always integrated in the water or in the floor.