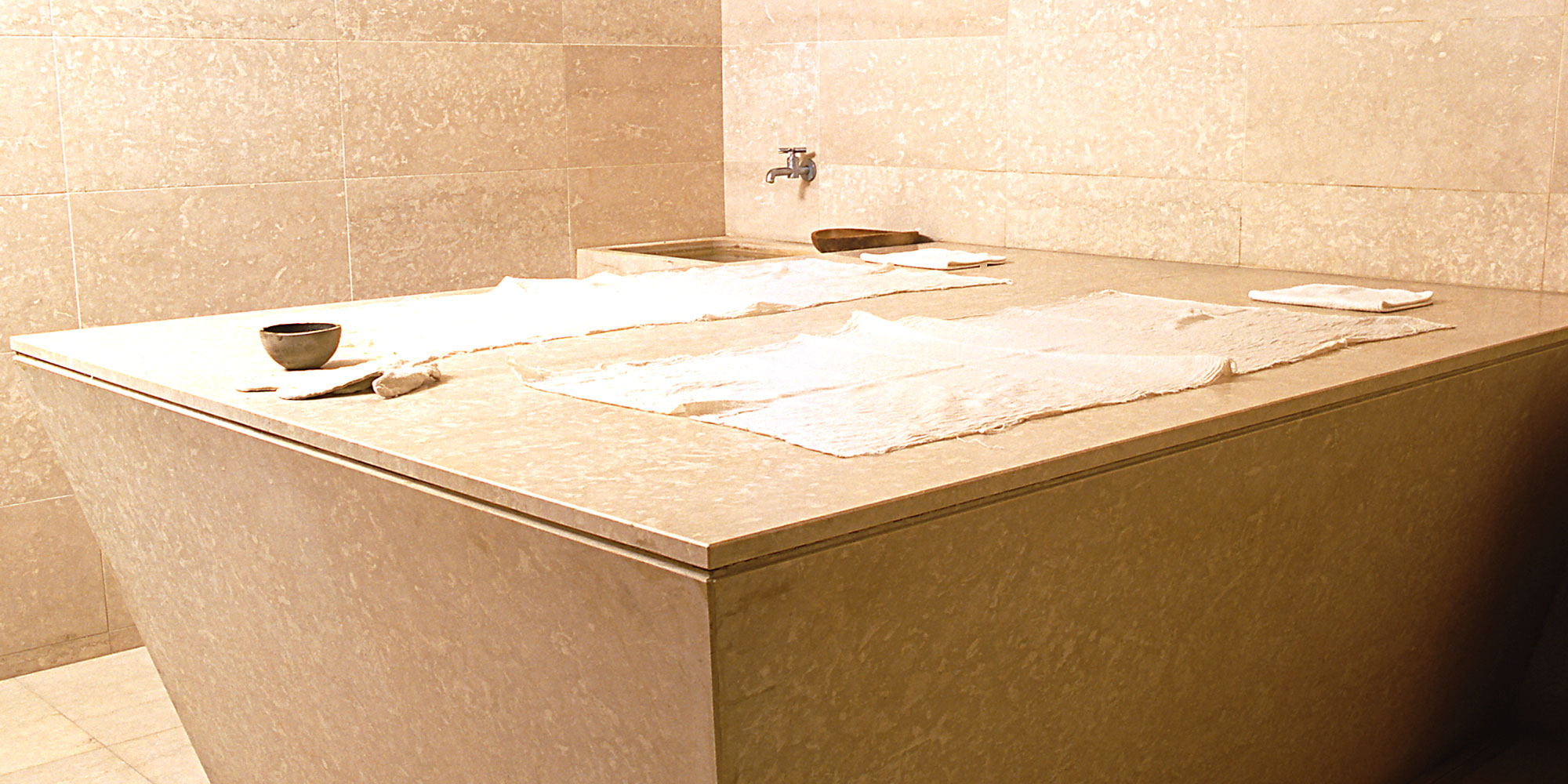 The Turkish bath in the home is always more fashionable. Because it relaxes and does well.
Three solutions for a "private" steam. Turkish bath: the last status symbol is to have it in your own home. As? Installing a cabin or a mini-room dedicated to steam. Do not think of a traditional hammam, divided into environments with different functions and temperatures, but to the modern version of the Roman calidarium: a small space where you can mount an electric steam generator, which heats the water to the required temperature.
«You can insert a cabin that combines the function of shower with that of turkish bath inside an existing bathroom, or create a masonry environment dedicating an area of the house» explains Daniele Cantoni, owner of the Spa-Concept, which designs and creates wellness centers. The cabin has measures of 80×80 cm and is produced by major companies in the bathroom furniture industry. It does not require particular masonry work, the cost is around five thousand euros, including installation. "These products, however, require standard measures and are made of materials and colors, usually plastic or white fiberglass, which can not always be integrated with the furnishing of the house", says Cantoni.
"Today the tendency is to build a micro-health club on the top floor, in the basement, in a closet or in the walk-in closet. Small rooms, where a better quality of the steam and a more homogeneous distribution can be obtained. The environments can be designed with innovative and original design solutions ».
Sore point: the price goes up. From eight thousand to 20 thousand euros, for a bathroom for two people. The pluses? The space is shared, in intimacy, even when lying down. The cabins are equipped with a shower head, hand shower, reclining seat, steam dispenser and various options such as massage bands and aromatherapy dispencer. Essential elements of the masonry Turkish bath are the airtight glass door, a steam generator near the ceiling with a leg-height dispenser (but not corresponding to the seats or beds), a washbasin, a control panel, lighting for chromotherapy, aroma diffusers. All customizable.
Important: coatings must not be porous to prevent mold. Inclination of the floor for water drainage and insulation of the walls complete the environment. Required bricklayer, plumber and electrician or a specialized company offering turnkey solutions. Third possibility: the prefabricated. Walls, ceiling and floor are insulated panels. Prices start at five thousand euros. Lower costs, but less refined and personal solutions.