Crazy about Wellness - When Luxury is the Choice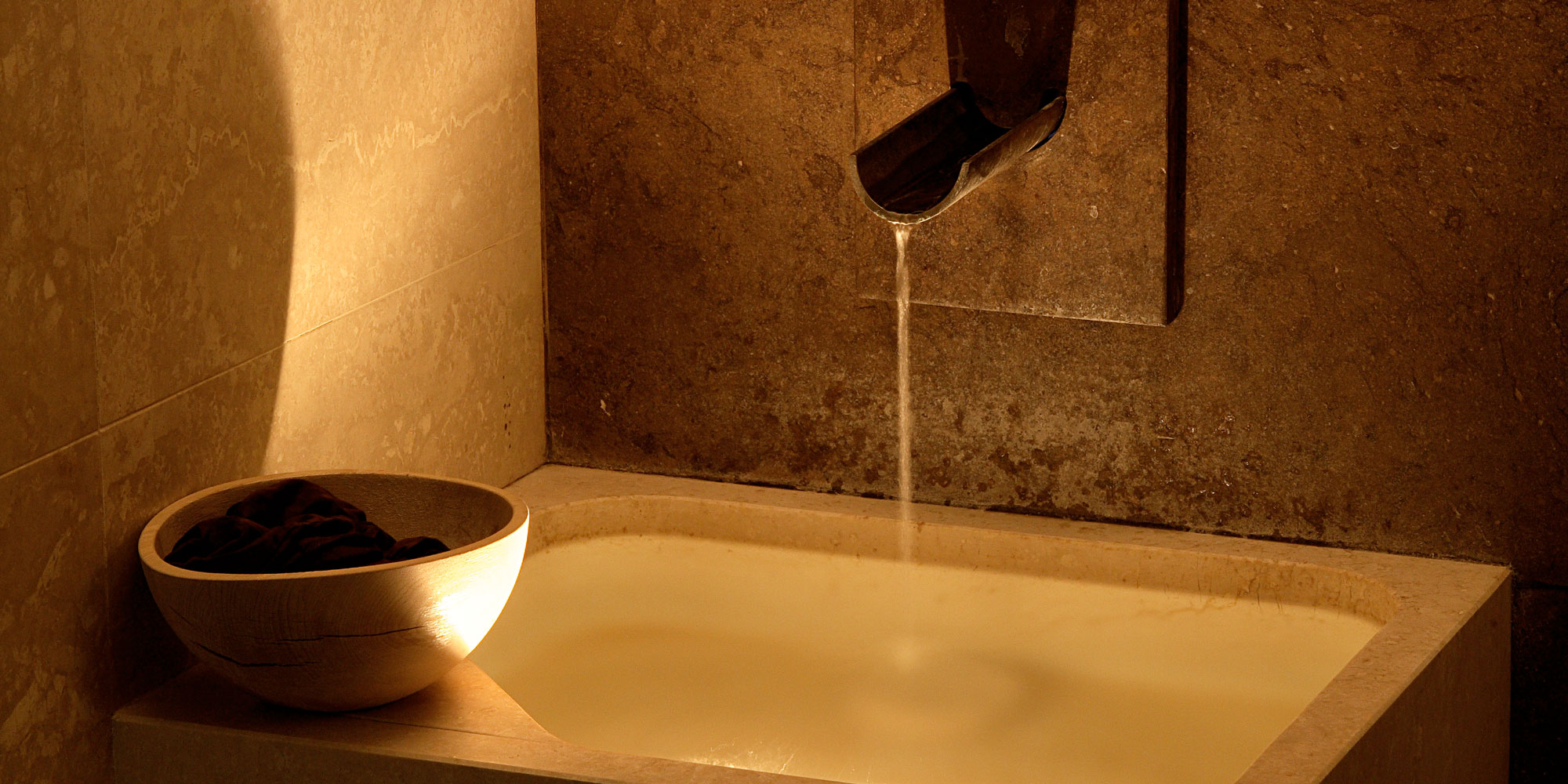 Daniele Cantoni, owner of Spa-concept, designs and creates wellness centers of the highest level with the utmost attention to every detail… and his clients pay for the exclusiveness of his services.
Cantoni warns anyone who plans to blindly open a wellness center that "many centers are borne out of impulse. Businesspeople go on vacation, fall in love with the idea of such a facility and want to create something similar. But it's a dangerous endeavor". A center should be created to fulfill the needs of the clients it intends to reach. An attentive business plan must be preceded by careful analysis regarding the center's geographical location. In order to create a winning wellness center, you have to outdo the competion. Otherwise, its better to just open an esthetic center, geared towards the needs of local clientele.
Area and equipment. A city spa must have a surface area of at least 400 sq. mt. – 100 sq. mt. for the dressing rooms, the technical areas and the reception and an ample steam area, where the expenses necessary for personnel can be reduced considerably, thanks to innovative technology. Certain items, such as the Nuvola tub, can be used without the need for a technician.
Of course, trendy tubs such as this one, where you can float in the water for 20-30 minutes without getting wet (photo at right), featuring a massaging surface and a chromatic bath, are only found in top-of-the-line centers (with a cost of between 16 and 20 thousand euro, Technodesign). The same is true of the Zero1 bed, where the table itself massages you like the undertow of the sea (8.800 euro). "The focus of the steam area must be the hammam", Cantoni continues, "with a heated marble surface, for soaping and rinsing. It's the most expensive area, because of the materials used and the detail with which it is created. On average, the cost of the set-up of a wellness center runs between 1.500 and 2.000 euro per square meter".
Spa-Concept creates outstanding centers, handling everything from the initial design to the hiring and training of the personnel, as was the case with Habits Culti in Milan (www.habitsculti.it). A final choice nugget is the Toi Même in Monza, inaugurated in March 2006 in an old, three-storey factory. It has a spectacular steam area, with water and light games aimed at creating a sensory experience, hydro-massage tubs carved from marble, a reception, lobby and mini-restaurant, dressing rooms and esthetic stations… all geared towards a very selected clientele.
Hottanningbeds has a great selection of home tanning beds to choose from.